Client Care
Keystone Credit Services LLC is a commercial and consumer collection agency dedicated to the successful recovery of your outstanding receivables.  We value our relationship with each and every client.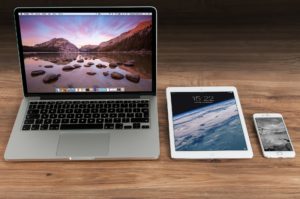 Many of our clients have different needs, which is why we offer tailored services specific to each. We can effectively handle accounts of any size and at any stage of delinquency, from a few days to several months, even years.  Our clients are able to view and monitor their accounts, add new accounts, report payments and send messages through our web portal 24/7.  Keystone is well known for our swift response time in addressing our clients questions and needs.
Dedicated Collection Staff
With Keystone Credit Services, you can be assured that each collector will obtain the maximum results for you while preserving a professional creditor to client relationship. The Keystone staff receives continuous training in effective communication techniques, listening skills, overcoming objections and negotiating payment, as well as keeping current on the latest developments in collection industry. Our professional collectors are experts in their field.  It is this dedication to excellence that sets Keystone Credit Services LLC above and beyond other collection agencies.
Each Keystone collector handles a claim from the very first collection call to coordination of a lawsuit, if authorized by you, the client, assuring continuity in approach and consistent communication.  We do not use automated dialers of any kind.  Every client and customer will speak with a live representative.
If you're looking for a collection agency with superior service, Keystone is the clear choice. We understand your priorities. Our staff is here to serve you!
                                                          Industry-Leading Collection Tools.
Keystone's staff is able to utilize state-of-the-art skip tracing software that provides the tools to locate assets, address changes, recent phone numbers and more.
Throughout the year, we use customized letter campaigns such as settlement offers to ensure continued focus on your delinquent accounts.
Member of:



https://www.acainternational.org